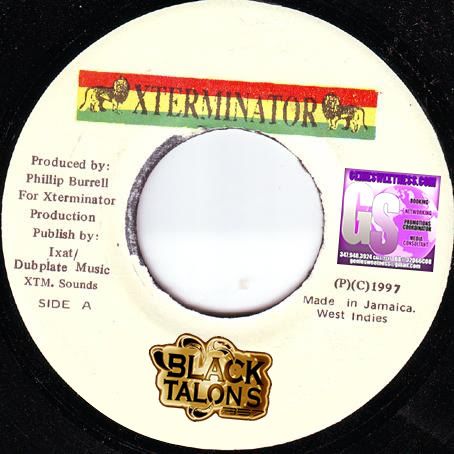 SHANE TALON of BLACK TALONS 357 www.blacktalons357.com Pays Tribute to 'FATTIS' *LiVE* on DA FLAVA RADIO www.daflavaradio.com WITH SOME OF HIS FAVORITE "XTERMINATOR LABEL" TRACKS
LISTEN & DOWNLOAD SINGLE MP3 PODCAST:
http://blacktalons357.podomatic.com/entry/2011-12-04T17_58_28-08_00
LISTEN & DOWNLOAD SINGLE MP3 ON iTUNES:
http://itunes.apple.com/us/podcast/black-talons-357-presents/id447078214?i=96102369
ALTERNATE SINGLE MP3 DOWNLOAD:
http://www.mediafire.com/?gic565uwdsuv1bz
AVAILABLE ON BLACKBERRY PODCAST:
SEARCH "BLACK TALONS 357"
*We appreciate your sharing of our music, we simply ask you keep our links so that our statistical information is accurate.**
Inquiries
Email: 357BlackTalons@gmail.com
Website: www.BlackTalons357.com
Booking
Genie Sweetness (347)948-3924
Booking@GenieSweetness.com
PHILIP 'Fattis' Burrell, CEO of Xterminator Records, has died (Dec, 3rd 2011)
At the time of his death, Fattis was the manager for reggae artiste, Sizzla. He has played a major role in establishing the careers of Sizzla Kalonji, Luciano, Pinchers, Thriller U and Sanchez on an international level.
Fattis has also worked with several of reggae's greatest artistes including Beres Hammond, Frankie Paul, Gregory Isaacs, Charlie Chaplin, Capelton, Cocoa Tea, Gentleman and Ini Kamoze.
Read more:
http://www.jamaicaobserver.com/latestnews/Xterminator-producer-Philip--Fattis--Burrell-is-dead#ixzz1faPhONt3